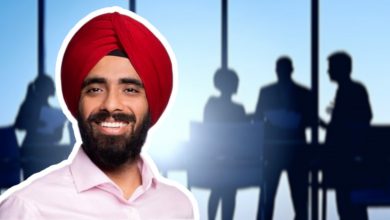 Webinars
Managing Talent | Harpreet Singh Grover
"Managing Talent is necessary. Define a culture of deliverables within your company. Have a list of values, make them clear, and have only those team members who abide by those values," says Harpreet Singh Grover, a serial entrepreneur – first with BePrepared.in and then with CoCubes (an online people management platform) that got acquired by Aon Hewitt in 2016. 
Harpreet is also an active angel investor and has observed several startup journeys up and close. ESOP is a topic close to his heart, and he's written about it in his book – Let's Build a Company, A Startup Story Minus The Bullshit – as well. 
In this AMA (Ask Me Anything) session with trica equity, Harpreet shares his experiences building a team and managing talent. 
The biggest problem is that people do not talk to each other!
– Having disagreements with your co-founder?
Talk, don't wait till things reach a point of no return.
– You hired incorrectly?
   Have a chat with the person you brought in and let them go!
– An early team member is not creating an impact?
   Talk. Help them, AND yourself, create a transition plan
This and a lot of very practical, honest recommendations from Harpreet on dealing with hiring, retaining talent, and creating a culture at your startup. My favorite part was on Harpreet's "interview hacks." Listen in and let us know if you found this helpful.
Watch the video: 
---
Click here for a webinar on the best practices for generating employee equity
ESOP & CAP Table
Management simplified
Get started for free