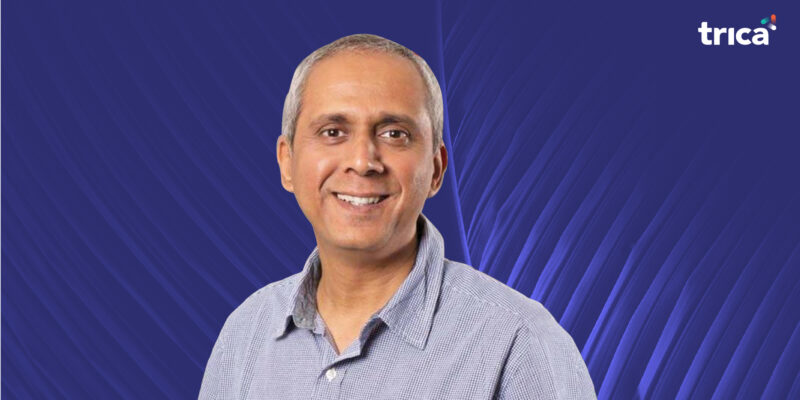 Webinars
#letstalkESOP with Srikanth: A Recipe for Wealth Equality 
Over the last few years, there has been incremental growth in the start-up ecosystem. With this, it is incumbent upon these companies to hire and retain the best talent. As a result, employee stock option plans or ESOPs, which were conventionally reserved for incentivizing senior management, are extended to most loyal employees, irrespective of their designation.
We recently hosted a webinar session to catch up with Srikanth Iyer, the co-founder, and CEO at Homelane, India's largest start-up in the home décor space.
Highlights of the webinar include: 
Planning ESOPs early on for the long run
Leveraging ESOPs to retain talented employees
Understanding the importance of transparency in managing ESOPs
Do's and don'ts of allotting ESOPs
Here's the entire webinar transcription, edited for clarity.
Syna: Good evening, everyone, and welcome to the #letstalkesop webinar, an initiative by trica equity. Today, we have Srikanth Iyer share his experience on ESOPs and how they have evolved. So, when you think of ESOPs, what is that one key driver to have a strong ESOP program in a start-up? 
Srikanth: Thanks, Syna, for having me here. I truly believe that the employer-employee relationship is like a good marriage, where equality prevails. To get to your question, the key thing ESOPs should address is to share risk and rewards with your key employees.
If you can tap into ESOPs in a reasonable way, it can be an incredible tool to hire and retain good talent for long periods of time.
ESOPs at Homelane 
Syna: Continuing how ESOPs play a part in this relationship of equals, can you share some anecdotes where the ESOP program reinforced substantial value at Homelane?
Srikanth: Sure. During the first wave of the pandemic, being cash-strapped, we found ways of cutting fixed costs and noted cost reduction for people as well. Our idea was to spread the risk among all, where the top tier would take the deeper cut. The reward was to compensate them with 2x times the ESOP equivalent; we called it the "ESOPs for cash".
And, trust me, it turned out to be great after two seed funding rounds as we converted some past ESOPs to cash.
Syna: So, when we talk about liquidity for employees, can you tell us how you figured out the size of your ESOP pool, what tier of employees would receive ESOPs, and how much, during the initial days of Homelane? And how did it change as the company grew? 
Srikanth: Firstly, I believe start-ups in their early stages should go for 10-15% of their ESOP pools and increase it as they scale. Secondly, I think employees who are creating the maximum impact should be rewarded [with ESOPs] irrespective of their designations.
Speaking about vesting, it's only fair to have a uniform policy on vesting. Maybe take a year or so to find what works, but post that, keep it uniform. At Homelane we have a standard 4-year vesting period.
Salary v/s ESOPs
Syna: What do you compare between remuneration through a straight-up salary and ESOPs? 
Srikanth: I think as a founder, you are not just selling the company to investors and customers, but to employees as well. So, when it comes to the buying power of employees, they should be eager to make an equal contribution to the growth of the organization and think of their roles and responsibilities as well.
On Being Transparent With the Vesting Period
Syna: Okay, having talked about the size of the ESOP pool, what are your thoughts on the benchmarks like vesting? 
Srikanth: I think vesting should be uniform across the four years, with one year of bullet vesting. That's when it comes down to trust and transparency. I personally prefer one-year bullet vesting followed by a quarterly and end of the quarter vesting cycle.
Syna: Concerning policies, what do you think about employees exiting the company and their rights to exercise ESOPs?
Srikanth: What differentiates great founders is playing by the book by being transparent and not being clouded by emotions. There would be situations where employers can use their own discretion and give leaving employees some leeway to exercise their ESOPs.
Q&A Session
Syna: Who do you give ESOPs to, and whom do you exclude? What about the employees who choose to quit upon getting banned from the ESOP? 
Srikanth: It boils down to being transparent from Day 1. It needs to be clear in the offer letter whether the employee would avail ESOPs or not. HR should make it a point to clarify that as well.
Syna: What is the standardization for giving out ESOPs? 
Srikanth: In the initial days of start-ups, it's important to conserve cash and go big on ESOPs. As you scale, you can reduce the amount based on the age and stage of the start-up.
Syna: What is the right time to go for a buyback program or liquidity program when a start-up is actively going through funding rounds? 
Srikanth: The first priority is the company. Then comes the two parts of the pool- employees who are already vested yet haven't exercised their ESOPs and the current employees. It is essential to raise extra funds for the company in the funding round, excluding the former employees. Then, you can avail liquidity for the current employees to exude fairness.
Watch the entire webinar to learn more about:
How much equity should be diluted
Thoughts on performance-based vesting
Retaining employees and having a well-rounded team
Approaching buybacks
trica.co is a comprehensive platform for equity management – ESOPs and cap tables. Request a demo to know more.
ESOP & CAP Table
Management simplified
Get started for free