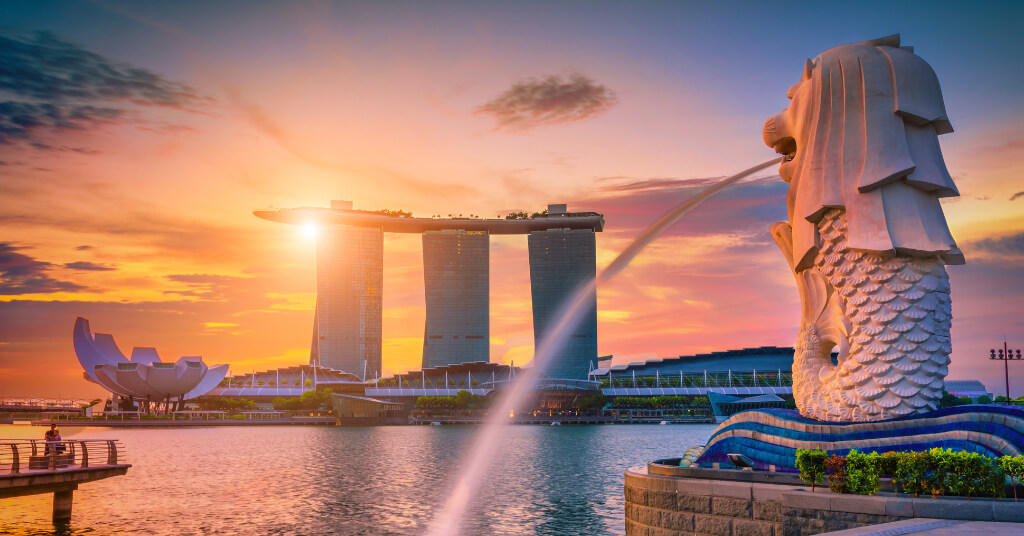 Stock options
6 Reasons Why Singapore Is the Preferred Location to Issue ESOPs
ESOPs or Employee Stock Option Plans are a blessing for both employers and employees, especially those of startups. The Singaporean world of business, talent, and finance is highly hospitable for issuing ESOPs, which has contributed immensely to the growth trajectory of Singapore as a startup hub for Southeast Asia.
ESOPs are win-win since they motivate employees to work hard towards the performance of the company and compensate them in a way that helps employees generate non-linear wealth over the years. At the same time, founders – especially those at the early stage can preserve cash by effectively using stock grants. Learn more about how ESOPs work here.
Factors That Make Singapore the Ideal Place to Issue ESOPs 
Singapore has grown to become one of the key financial centers of the globe. It is already on the path of economic recovery after being affected by the ongoing pandemic. Its Ministry of Trade and Industry has forecast a 4 to 6% growth rate for the current year.
When bouncing back to sharp and steady economic growth, ESOPs are highly suited to Singapore's business and financial environment. There are six key reasons why Singapore is an ideal place to issue ESOPs. These are:
1. Shaping Leaders Through ESOPs 
With the increase in the number of startups in Singapore, the necessity for good leaders who can take the initiative and drive change also increases so that businesses continue to flourish and grow. ESOPs link an employee directly to the employer organization's performance.
Issuing ESOPs will motivate employees to work harder to boost the value of an organization. The employees will learn business strategy, change management, and workforce management in this process and refine their leadership abilities. Thus, issuing ESOPs will create future leaders who can ensure exemplary business performance in the coming years as existing startups grow into larger organizations. In a way, issuing ESOPs today is investing in Singapore's human capital for tomorrow.
2. Tax Incidence
In terms of taxation, ESOPs are highly beneficial to employees. The incidence of tax arises only when they sell their shares post-exercise. The profit on the sale is seen as a capital gain and is treated accordingly.
In comparison, a higher basic salary will attract a higher tax liability. An employee who has an ESOP has the freedom to decide when they want to exercise their option and plan their taxes well in advance.
Additionally, the Singapore government issued an Equity Remuneration Incentive Scheme (ERIS) in 2013, providing further relief to employees with an ESOP, subject to certain conditions. Employees also enjoy the option of deferring their tax payments on ESOPs, subject to a different set of conditions.
3. Talent Retention
The human resource pool of Singapore is extremely talented. However, due to a lack of suitable opportunities and better pay elsewhere, many migrate or try to migrate in search of greener pastures. This phenomenon is called Brain Drain. This hurts start-ups looking for talented, passionate, and motivated people to take the initiative and steer budding organizations.
ESOPs are a way of incentivizing people to stay within Singapore so that their talent can be put to use to develop and strengthen in-house resources. Since ESOPs have a cliff period (typically one year) after which employees can enjoy the benefits of their ESOP, they will feel inclined towards continuing in Singapore rather than look for opportunities abroad.
Employees also stand to benefit since they can enjoy a higher overall wealth creation opportunity without moving out of Singapore. Therefore Singapore is an excellent place for issuing ESOPs, as they help attract much-needed talent for the rising number of start-ups.
4. A Thriving Startup Culture
According to the Economic Development Board of Singapore, the number of startups in Singapore has more than doubled over the last decade, to about 55,000. This shows that there is a lot of scope for new businesses and ideas.
Additionally, there are several platforms for collaboration and support for companies still in the fledgling stage. ESOPs are an excellent element of compensation that is very well-suited for startups.
Considering the systemic support and industry tendencies in this geography, Singapore is a viable location to issue ESOPs. 
In an environment where there are many startups, and the number continues to grow, issuing ESOPs is easier since there are many examples to look at and support systems, such as startup incubators and facilitators, to aid in the planning and implementation of ESOPs. trica equity makes ESOP management easy via its tools – Sequoia Surge and e27, which reached 100 clients within three quarters.
5. Growing Number of Employees
The resident labor force in Singapore has steadily risen from 2.04 million in 2010 to 2.34 million in 2020 (Ministry of Manpower, Singapore). A consistent increase in the number of employees brings along with it a rise in labor costs.
For start-ups, a growing number of employees is essential to increase transactions, thereby increasing the revenue. Over time, an increase in the number of employees in a small organization also contributes to the growth of the business, which will bring in economies of scale. However, an increase in the number of employees increases the cash outflow due to more salary payments. To address this issue without cutting down on the level of compensation, companies can issue ESOPs.
Suppose a company in Singapore considers issuing ESOPs to certain employees instead of higher basic pay or allowances. In that case, it is wise to ensure that such an increase does not affect the financial performance or available cash flow in an early-stage start-up.
6. Reduced Risk of Malpractice
As the number of employees increases, the risk of malpractices such as embezzlement, deliberate mismanagement, working for the benefit of a competitor for personal benefit, spying to leak vital information, and other financial crimes increases. The increasing quantum and complexity of transactions also give more scope for fraudulent activities.
According to a 2020 report by PricewaterhouseCoopers, 42% of companies in Singapore experienced at least one fraudulent activity over the preceding two years. It is challenging to keep a tab on every individual employee. An incident of fraud or malpractice is detrimental to the company's image, consequently impacting its market value.
If ESOPs are linked to top-level employees, they will be incentivized to ensure that they do not indulge or allow others to actively initiate or passively participate in nefarious activities. ESOPs establish this direct link between employees and market value, thereby reducing the probability of employees indulging in unethical practices.
The mutual benefit that Singapore's workspace and the concept of ESOPs enjoy contributes immensely to individuals, businesses, and the economy. It is wise to make the best use of this association and use ESOPs. To know more about how you can use ESOPs in Singapore, contact us today!
ESOP & CAP Table
Management simplified
Get started for free