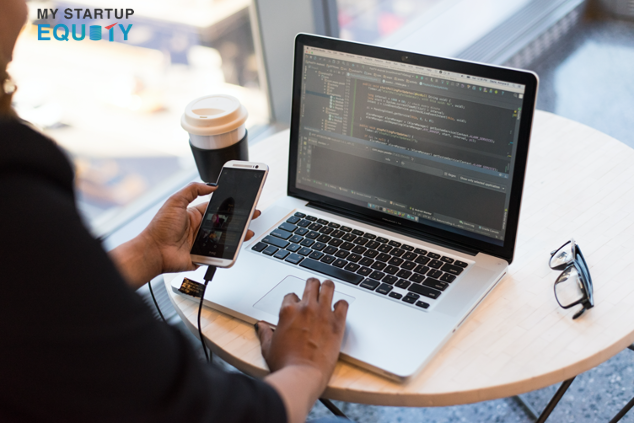 Cap table
ESOP
trica equity hits 100 customers for its Cap Table & ESOP Management Product
Aug 13, Singapore – Bangalore headquartered, LetsVenture's Cap Table and ESOP Management Product – trica equity.com has hit 100 customers. Natively designed to support startups from India, the USA, and Singapore, the product has startups right from the seed to the growth stage using it. Some of the startups using the product include Zetwerk, Jupiter Money, Trell, Scripbox, Wildcraft, Atlan, Cyware, Darwinbox, Epifi, Ketto, Kissflow, NextBillion.
"Today, despite the ease with which founders manage almost all their operations, sales, and marketing-related activities on SaaS tools – equity, the most valuable asset in a startup, is still managed on Excel. This leads to a lack of integrity and safety of data as well as unforced errors that might severely hamper investor and employee confidence. trica equity is simple to use a product that has baked in advanced security, communication, and reporting features to make the life of founders, finance heads and HR leads easy. Getting to 100 customers in a short span of three quarters is a big validation that there is a need for this product today," says Sanjay Jha, co-founder LetsVenture & Business head trica equity.
On the ESOP management front, early-stage startups can use the ESOP scheme generator to create the policy and grant digitally signed ESOP letters from the product itself. In addition, employees are also given an interface to see their vesting schedules and view the growth of their equity in the startups, leading to better engagement & shared ownership. On the cap table side, trica equity's stand out features include round and exit modeling, notifiers and converters for debt instruments, and close circuit communication with existing & new investors.
Today 25% of all trica equity customers are Series B+ funded startups and Sequoia Surge and e27 (Singapore & SEA) are some of the partners that have a strong referral program with trica equity.
"The trica equity product is simple and straightforward to use; and I do believe that having a product to manage ESOPs and Cap Table is a must-have for startups across stages. The transparency that the product brings in for employees and team members is another important component. We chose the Stock Appreciation Rights route for our team and the trica equity team was quick to adapt the product and make the entire process seamless for us," Jiten Gupta, Founder & CEO of Jupiter Money (ex-Citrus Pay & PayU)
"In my hunt for a long term partner to manage the growing complexities of ESOP management, we scanned various products and then decided to go ahead with trica equity because of the capability and competence of the team. Secondly, I wanted the prospective product to have a simple and easy user interface while getting things done smoothly and accurately. Lastly, the price point was very compelling and that helped us make a faster decision," Barat Vinayakan, CHRO, Zetwerk
"The ease of use and intuitive nature of the product allows us to manage processes faster and with more transparency with our team, saving us a lot of time from managing multiple spreadsheets and keeping important details safe and secure," Pulkit Agarwal, co-founder and CEO, Trell
"We have been using trica equity for more than a year now and we like the transparency that it brings to our employees on their ESOP holding and its value as on date. Also, the automation of all the administrative processes from granting to vesting to reporting within the product itself frees up time & efforts of the HR team," Sandeep Allamraju, Director of Finance, Darwinbox
Additionally, LetsVenture Plus in conjunction with trica equity facilitates standardized and company led liquidity for employees and early investors.
 "We have an ISO 270001 certification in place which certifies that all handling of data on the trica equity platform meets global industry standards. We are also using advanced technology like blockchain and Key Management Service (KMS) based encryption. Using a private blockchain-based ledger ensures that the cap table data is tamper-proof and all changes to shareholding are always tracked and auditable. On the other hand, using KMS based encryption ensures that startups can set up their own encryption keys so that their data is custom encrypted and accessible only by them," added Jha.
The trica equity platform also provides full-stack support to startups and customers by providing managed services on the legal, valuation, and HR front through partnerships with curated and vetted service providers.
Endorsed by Indian unicorn founders like Alok Bansal of Policy Bazaar, Abhiraj Bhal of Urban Company and investors like Subrata Mitra of Accel and Mohan Das Pai, trica equity has also been running the #LetsTalkESOP campaign over the last year to rally together employees, founders, CFOs, HR and investors to engage in a sustained dialogue on ESOPs and co-create best practices which can benefit the startup ecosystem not just in India but also Singapore and the US.
About LetsVenture
Founded in 2013 LetsVenture is today organizing India's private market by making the process of fundraising easy, efficient & transparent for both startups and investors and bringing value-added products to the market. In the last 7 years, startups have raised INR 1,174 crore across 290+ rounds and the marketplace has 29 Syndicates, 6500+ Angel Investors from 52 countries, and 100 Micro VC Funds. LetsVenture's SEBI-registered Angel Fund AIF has an AUM of over INR 238 crore. Launched in May 2020, LetsVenture Plus is a growth platform designed specifically for UHNIs and Family Offices to access exclusive investments across growth-stage private companies, unicorns, and global funds. LetsVenture's cap table & ESOP management product – trica equity has 100 customers from India, Singapore & the USA. LetsVenture is backed by Accel, Chiratae Ventures, Nandan Nilekani, Ratan Tata, Rishad Premji, Mohandas Pai, Sharad Sharma, Anupam Mittal.
---
Click here to schedule a free trica equity demo!
ESOP & CAP Table
Management simplified
Get started for free