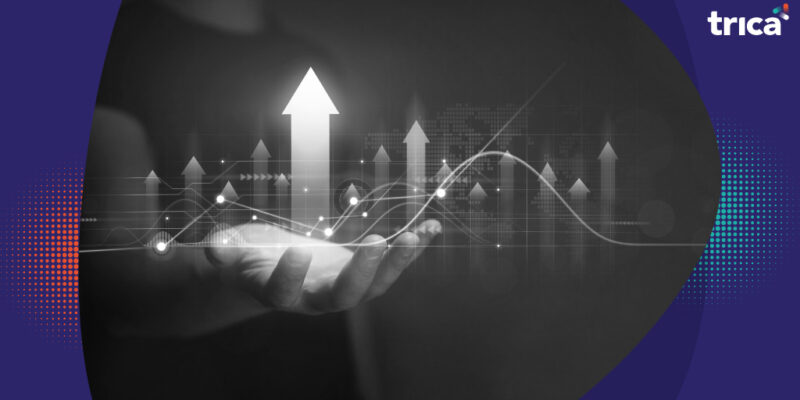 Product guides
The Role of Venture Capital in Fueling the Growth of Indian Startups
India has the third largest startup ecosystem in the world after the US and China. As per the Economic Survey 2021-22, there were 61400 registered startups in India, 108 of which were unicorns. The number rose to 84,012 in 2022, according to the Economic Survey 2022-23.
Government policies aided by a strong investor network and active participation of venture capital firms have contributed to this growth. This continued synergy has the potential to make India the second-largest startup ecosystem by 2025.
Investments in Indian startups grew at a 49% CAGR (2014-2021), compared to China, where the growth was at 12% CAGR in that period. In this blog, we will explore how venture capital is a crucial driver of this growth and if there are ways to maximize its impact on the startup ecosystem.
Venture capital: The cornerstone of startup growth in India
One of the biggest challenges a startup faces in the initial years of its lifecycle is the need for more funds; this is where venture capitalists (VCs)  play a crucial role.
A venture capitalist is an investor who infuses funds into a startup with rapid growth prospects in exchange for an equity stake. VCs also provide mentorship and guidance to startups at different stages of their lifecycle.
Generally, venture capital firms raise funds from limited partners and fund businesses that have the potential to grow exponentially. In 2022, 1,726 VC funding deals worth $20.9 billion were announced in India, per GlobalData.
Fueling the growth of startups
Venture capital can help fuel startup growth in the following ways:
1. Provide business-critical funds
Startups are fast-growing companies that require extensive capital at strategic junctures that they may need help accessing through traditional banking channels. Banks are often reluctant to offer loans to companies just starting up. However, VCs are willing to take the risk if they find that the idea has potential and holds merit.
Most startups are disruptors: they are looking at reshaping the existing market with innovative products and services for which they need state-of-art technology and considerable time. Employing advanced technology requires substantial capital infusion. Without venture capital firms, most startups will find it challenging to acquire funds.
2. Quality-building contributions
Besides funds, VCs invest their time and expertise too in the investee startup to help it succeed and grow. A venture capitalist can help a business establish and optimize its operations.
Venture capital firms can offer inputs on aspects like talent recruitment and marketing strategies as well as taxation and legal framework.
Moreover, startups can gain visibility and can go international, leveraging the network and connections of a VC firm.
Venture capital firms can help startups connect to potential partners, new customers, and even a talented workforce.
3. Venture capital accelerates innovation
Venture Capitalists invest in a business intending to earn high returns. Technological innovation helps improve productivity, which enhances the business' profits and enables the VC to achieve its goal.
Studies reveal that venture capital positively impacts the number of patents, and value-added services improve the innovative capabilities of enterprises. There is a significant positive correlation between venture capital and technological innovation.
Startups with venture capital participation have better technological innovation capacities encouraging them to keep innovating and improving their products and services.
In the long term, this helps startups stay profitable and reduces the chances of failure.
4. Create favorable sentiment towards the startup culture
Names like Oyo, Byjus, Zomato, and Milkbasket have become household names in India. These small businesses, aided by venture capital and a lot of hard work and dedication, have become success stories that inspire other budding startups.
When a startup succeeds, it creates wealth across the spectrum for its stakeholders. Most importantly, it has a favorable macroeconomic impact. Facilitating an optimistic market atmosphere towards startups may inspire more people to launch businesses and encourage more investors to invest in a startup.
Venture capital creates a cascading effect, leading to more investors wanting to invest in a budding business and be a part of the India growth story.
5. Venture capital helps get additional funds
Startups would need funds at later stages for expansion, scaling up operations, or innovation. Venture capital firms infuse more funds into a company to improve its valuation. They also encourage the business to raise additional funds at higher valuations, as it would raise their return on investment.
VCs are instrumental in getting businesses more investment by introducing them to other investment firms, which can boost a startup's growth or may give it much-needed momentum. Venture capital firms may also reserve additional funding for a later stage.
Key takeaways
Raising capital for a startup could be challenging; focusing on setting up the business leaves little time for dealing with the technicalities and hassles of seeking funding.
trica equity, a trusted partner of 450 startups, can help you meet the right people and aid you in the funding process, making it simple so that you can concentrate on your business.
Book a demo to learn more about our product offerings.
ESOP & CAP Table
Management simplified
Get started for free