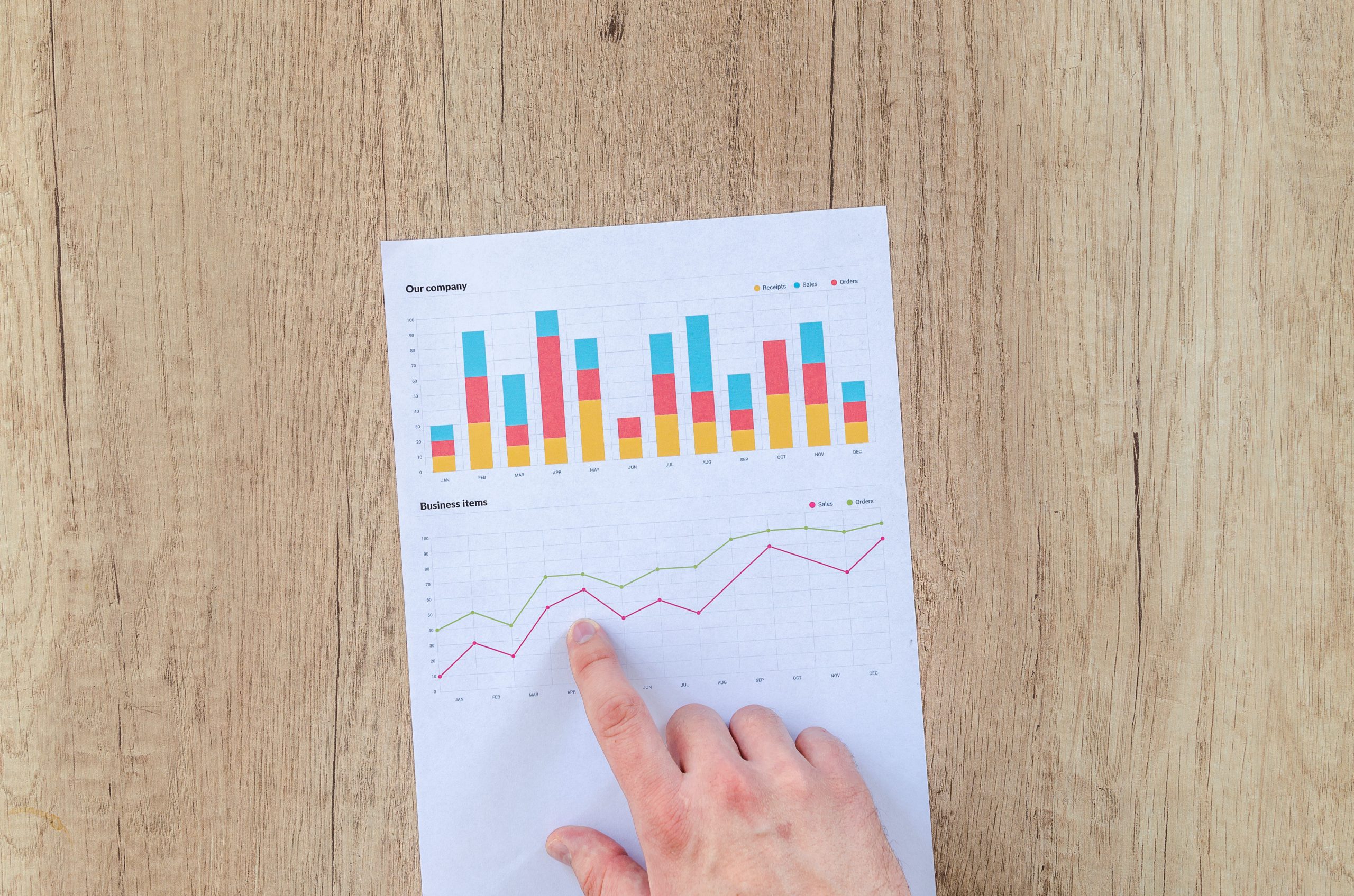 A Cap Table holds information that every founder, investor, and equity-privileged employee would need to understand the stakes of ownership of a company. It enlists all the company's securities such as common shares, preferred shares, who owns them, and the prices paid by the shareholders for those securities. Also, a Cap Table indicates each shareholder's percentage of ownership in the company, the value of their securities, and dilution over time. 
Startups can manage their Cap Tables on spreadsheets at a very early stage, but managing it can become a critical pain point as complexities increase. Finally, after a few years of growth and a few financing rounds, many investors enter the cap table. This is where trica equity comes in and simplifies its management. 
Cap Table Management on trica equity 
As your company grows, numerous people, including senior management, investors, accounting department, and lawyers, will need to access your Cap Table. Having different versions can prove to be extremely cumbersome for founders. Therefore, it is important to keep a single source of truth – one that is updated in real-time.
trica equity streamlines its management. Founders and CHROs & CFOs maintain a centralized Cap Table and make entries on it seamlessly. The system takes the input and auto-updates it wherever necessary. Moreover, convertible securities can be converted in seconds and access the fully-diluted cap table almost instantly. 
Centralized cap table with round-wise and investor-wise overviews
When you log in to trica equity, you will be able to access the Cap Table dashboard. Here, you will see 2 versions  – round-wise overview and investor-wise overview. 
While the shareholder-wise overview shows the top shareholders in a piechart and detailed info of all other shareholders in a list, the round-wise overview shows each round's investors' holdings.


In the investor-wise overview, each investor's holdings are shown – including equity shares and convertible securities. 
In the round-wise overview, the founder or CHRO/CFO can click on the 'convert securities' button adjacent to each round and convert all convertible securities into shares of that particular round in a matter of seconds.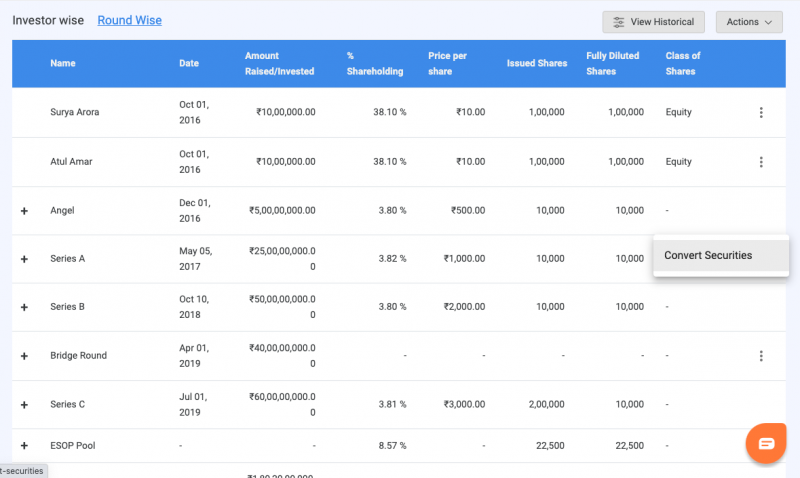 Update it seamlessly 
Updating the Cap Table is a rigorous and continuous but important process. It is necessary to update it at every instance when employees are granted equity, equity-privileged employees leave the organization, employees exercise their options, the company raises capital, and at the time of liquidity events. A dated one can prove to be a huge hurdle before the next fundraising round. Founders can always rely on trica equity to update it with ease.
Completely Error-free

A simple unaccounted error can lead to huge mistakes in valuations. You must cross-check the information that you add. You may be dedicating both time and energy, and even after doing this, you might lose the funding deal not being able to identify the mistake. To avoid this, ensure that you have the right information put together for your cap table. 
But wait! Why do this manually when you have trica equity to your rescue. trica equity auto-updates it without any mistakes.
ESOP & CAP Table
Management simplified
Get started for free