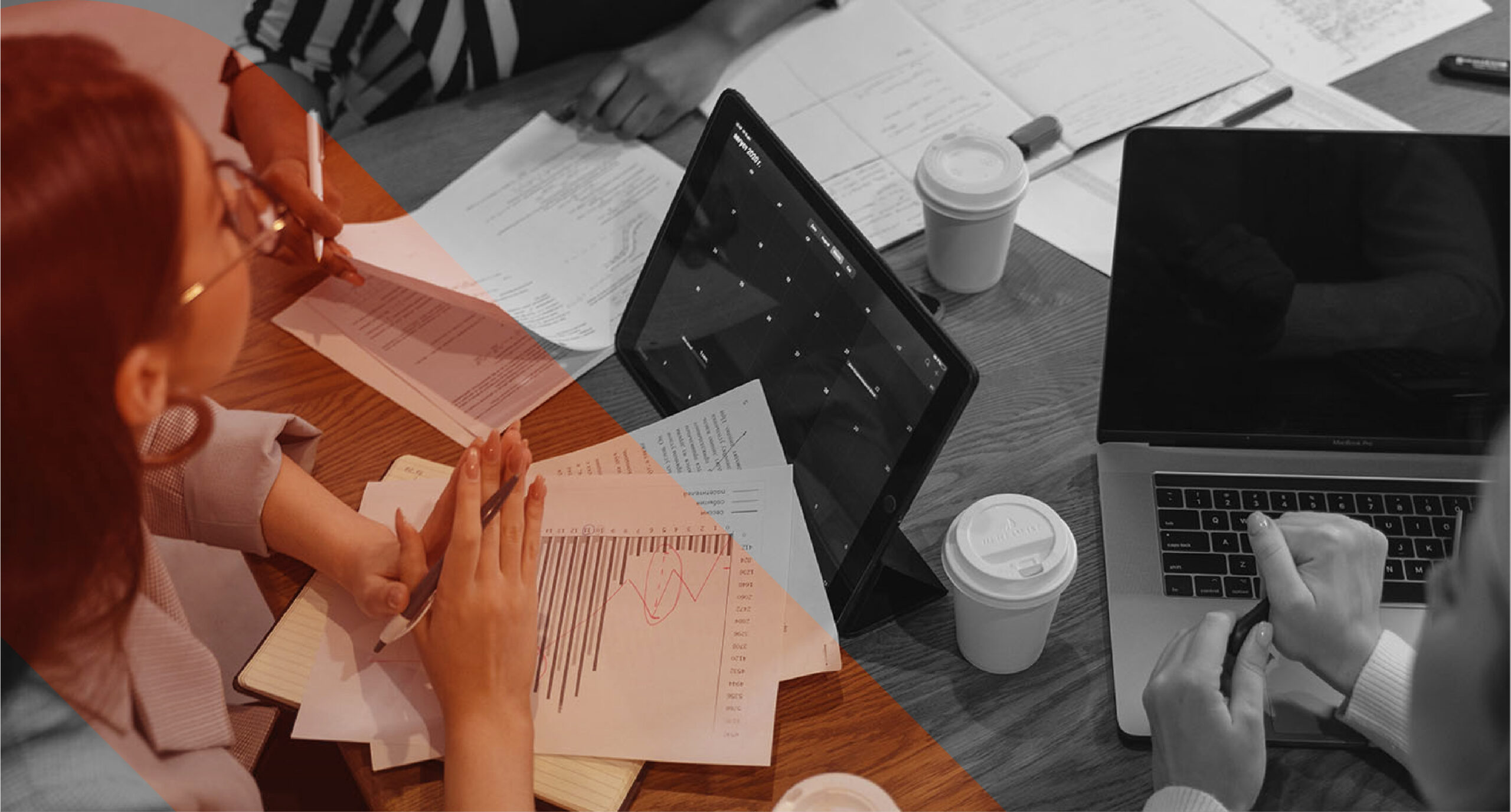 ESOP
Seven Features to Look for in an Employee Stock Option Management Software
Employee ownership is the key to scale start-ups –  by granting shares to employees at different stages and levels, companies align the interests of the employees and their philosophy in a mutually beneficial way.
However, employers must manage and track the ESOP plan at every stage of the company's lifecycle for optimal outcomes. That is where an employee stock option management software helps maintain the overview of ownership using the right tools and features.
You can digitize and automate every stage of ESOP management, be it granting, vesting, tax, compliance, or exit. Here are some of the features you should look for in an ESOP management software:
Must-Have Features in an Employee Stock Option Management Software
The ideal ESOP software takes care of the end-to-end ESOP management – from grants to allotment and beyond with a collaborative capability, advanced functionalities, and more:
1. Robust Dashboard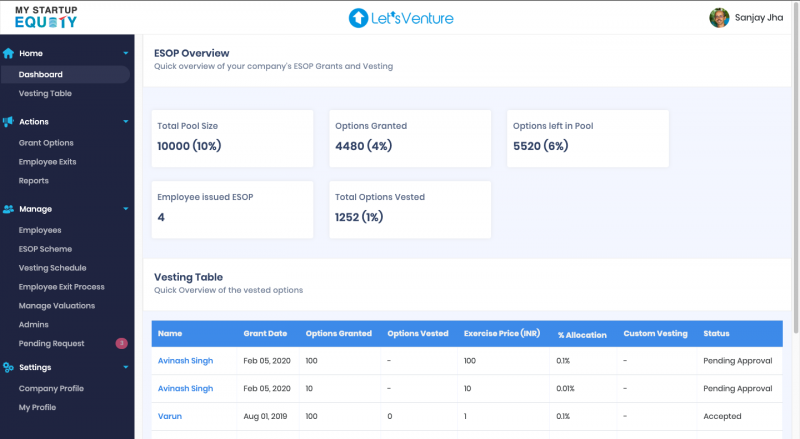 A dashboard is one of the critical components of an employee stock option management software. A robust and user-friendly dashboard can make it easy for founders, human resource personnel, and employees to track the lifecycle of assets.
From enabling views of individual statements in a connected interface to structural efficiency, the right software can make paperwork errors a thing of the past. In addition, by consolidating the ESOP grant process and other workflows in an effective interface, employers can improve organizational culture, ensuring transparency.
2. Secure Data Storage
An ESOP management software needs to be encrypted using 128-bit encryption and a firewall between the public domain and the company environment. Access to sensitive data should be restricted, and all the employees with stock options must have signed the privacy agreement and non-disclosure agreement. Key stakeholders like HR, finance, company secretary, etc., can avail permission-based access with multi-factor authentication.
3. Backup and Recovery
Wherever there is data, backup and recovery in a consolidated management plane are critical. As start-ups grow, the complexity of managing ESOPs increases. High-performance backup and recovery policies can ensure the restoration of sensitive data, files, and applications during disaster recovery.
An ESOP management software should simplify the backup process without sacrificing control or oversight using cloud solutions and other technologies.
4. Customized Reports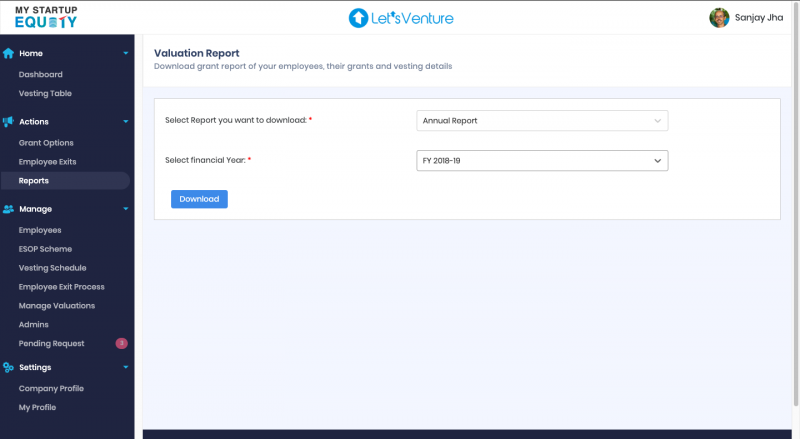 Reporting is essential in the management of ESOPs. Exhaustive and customized reports help with tracking engagement with the ESOP and in streamlining stock expensing. In addition, the right ESOP management software takes care of the following:
Report generation with output formats in HTML, Excel, or PDF.
Enable configurable e-mail notifications and alerts based on summary reports.
Enable custom FAQs and analytics for employees.
Comprehensive log history
5. Valuation and Expensing 
Start-ups need to ensure the fair value of shares at various stages of the ESOP lifecycle. The fair value of an ESOP is determined using an option-pricing model like Binomial Valuation and Black Scholes. For option valuation, an ESOP management software can automate this by entering parameters like strike price, grant date, expiry date, interest rates, volatility, etc.
The platform can also aid historical time-to-expiry factors based on previous data and company figures and track them accordingly. In addition, the valuation can be tax-supported to avoid higher tax pay-out by employees and showcase milestones and valuation upticks for transparency.
6. Customized ESOP Scheme Generator
The software should help teams set up robust ESOP policies, customize them, generate documents, and grant ESOPs to employees.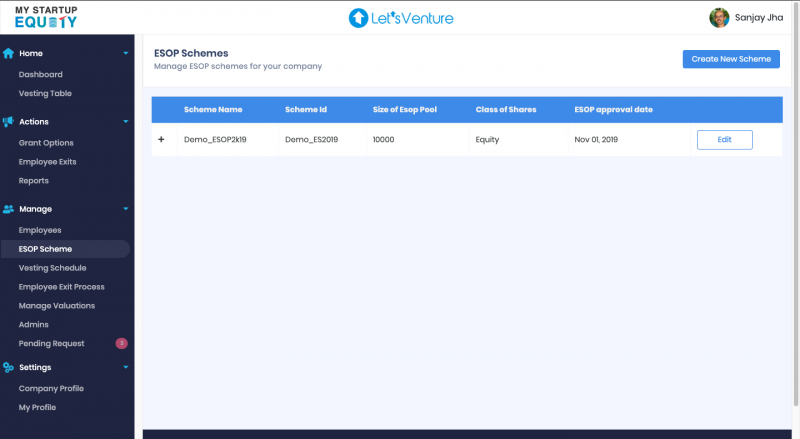 7. Equity Advice and Support
An employee stock option management software should provide professional support and assistance for employee queries and needs. With built-in features like regular updates, reminders for important dates like vesting, and shareholder information, employees can make the most of the software and get educated on employee ownership.
Advantages of Employee Stock Option Management Software
The advantages of ESOPs are immense for the workforce – it increases their participation in the company's growth and instills a sense of ownership with the potentiality of future gains. However, as start-ups grow, employers must digitize equity management with the help of ESOP software to save time on administrative tasks, track equity, and employee shares, and comply with regulations.
Several users can access their stock options in a dedicated ESOP software and enter their requests to exercise them. Some of the benefits of opting for an ESOP management software include:
Automation: Automation in ESOP software makes it easy to load stock prices and interest rates. Instead of languishing in cumbersome spreadsheets, start-ups can easily manage assets and calculate volatility. It can also automate the generation of employee option status letters and grant letters for ease of use.
Support: Software helps with backing both uniform and non-uniform vesting schedules. Support is extended to all types of corporate actions, expense acceleration and deceleration, and changes in strike prices. A capital summary can be managed online as well.
Easy asset allocation: This ensures a higher return on investment as employees have access to plan calculations, ensuring cost transparency.
Multiple levels of user access: Founders and CHRO, finance teams and CFO, and all qualifying employees access the software and get varied features that suit their requirements.
Easy calculation of Binomial Valuation values and Black Scholes to get the fair value of shares.
trica equity can be your go-to solution for equity management. We offer end-to-end ESOP solutions for start-ups to leverage company equity for founders, CHROs, CFOs, and employees. For any ESOP-related query, reach out to us at: support@trica.co
---
trica equity offers valuation services at startup-friendly prices. Check it out
ESOP & CAP Table
Management simplified
Get started for free