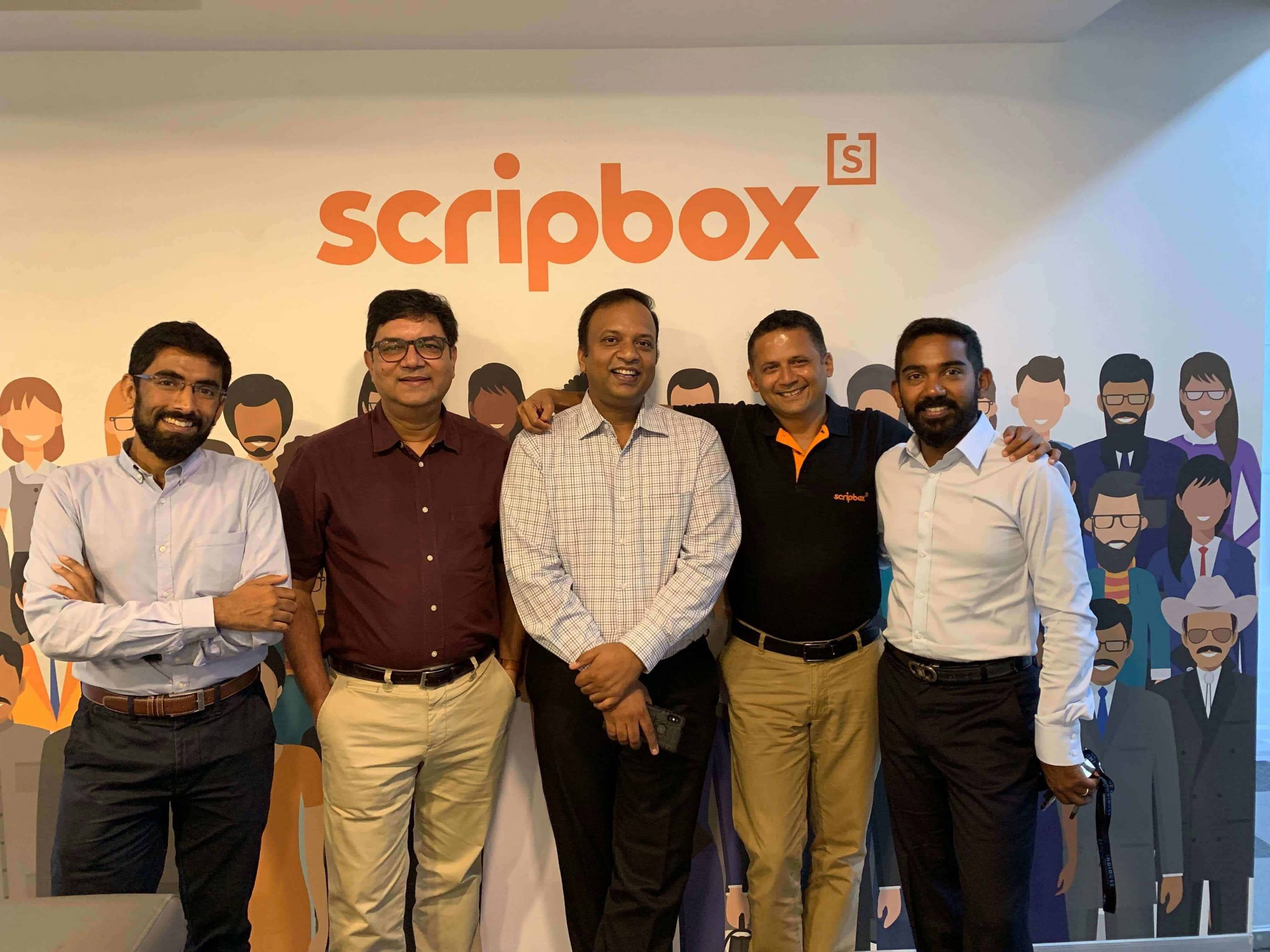 The foundation stone of Scripbox was laid in 2012. The idea was simple – use proprietary algorithms to identify mutual fund plans for users and recommend a limited list to choose from. Eight years down the line, Scripbox has evolved to become a frontline player in the wealth management space, managing over $200 M and with a presence across 2440+ cities. Recently, Scripbox raised $21.4 M in a Series C round from Accel, and Omidyar Network, amongst others. 
Today, more than 30% out of Scripbox's 150+ employees hold ESOPs. In a conversation with Nishant Prasad who heads up legal at Scripbox, we discussed the role that ESOPs play in terms of incentivizing employees & attracting talent, the importance of ESOPs as a whole, pitfalls of manual ESOP management. 
Give us an overview of Scripbox. What does Scripbox do as a company? 
Not everybody had the time or the capability to understand the capital market. Scripbox was formed to assist those who do not invest in the markets through mutual funds as they lacked understanding of the space. We identified the gap and as one of the pioneering companies in the digital wealth management space, we introduced our unique and proprietary algorithmic system. This ML-based system runs on analytics and helps us recommend the most ideal mutual funds to our customers to invest.
We are mutual fund distributors at the moment. As we venture ahead, we aim to broaden our horizons and provide our customers with a wider base and complete wealth management platform. That's the aim and goal of Scripbox. 
Give us a sense of the role that ESOPs play at Scripbox in terms of incentivizing employees, or even attracting talent. What percentage of employees actually hold ESOPs? 
Although we are almost 9 years old now, we still function as a startup where ESOPs form a major part of incentives. We usually wait for employees to at least complete a year or so with us before they are even eligible to be considered for ESOPs. The incentive is given more to someone who has been a great value-add to the company. Of course, ESOPs are also given when we see that an employee is going to stay long enough and keep on adding value. Not often, but we do give out ESOPs to incentivize senior talent when they come in as we understand that they can help us grow from a certain point. 
Of our employees, around 30 to 35% have ESOPs. Every year more members get added to that pool, based on a KRA system. This system is put in place to identify goals and qualifiers for each employee and how they perform against each of those goals. This is also used as a basis to understand the capability of each employee, and if they should be awarded ESOPs. 
How big is the ESOP pool at Scripbox? Also, what has been your experience managing the ESOP pool manually? 
Our ESOP pool is approximately 11 percent of our entire shareholding structure. Coming on to the experience handling ESOPs – it was easy in the early-stage as ESOP grants were not many. As we moved on to growth stages, the number of members with ESOPs increased and confusion hit the floor. Now, grants are made on certain dates, vesting happens on certain dates, and employees quit sometimes. ESOP management can be a tedious task if a system is absent. Without a system, one has to do these tasks manually and that might lead to human error. And of course, the issuance of ESOPs is not simple as numerous processes are involved including keeping a track of relevant copies, getting signatures, and other procedural requirements.  
What, as per you, is the value proposition that trica equity brings to the table? 
The first major value proposition that trica equity offers is transparency for employees through individual accounts. At any stage, employees can log-in to their accounts and check out the value of their ESOPs and see how many ESOPs are vested. Prior to onboarding trica equity, this information was confined to the management only, but now employees know the answers to all their ESOP-related questions. This transparency makes employees feel confident in the company, and the incentive helps push them to stay longer in the company. Thus, a culture of trust is built internally. 
Secondly, from my perspective, the administrative and organizational ease that trica equity brings is a standout. By digitizing the equity stack, trica equity helps employees stay focused on the larger problem that they are solving, and not divert their attention to the internal administration of the company. Everything is digitized. It is very easy for managers to enter details and that's all – the system auto-updates vesting, lapses, employee exits, etc.  From an internal perspective, the need of maintaining equity details on a Google or Excel Sheet is also eliminated.
Moreover, the captable of a startup needs to be transparent as investors have access to it. Before trica equity, investors had to send emails to the required team to get information on the captable. But now, they get a clear view of basic information such as their percentage of holding, the current value of the company, valuations, etc. This helps build a good relationship with the investor community.
Here's the video:
ESOP & CAP Table
Management simplified
Get started for free