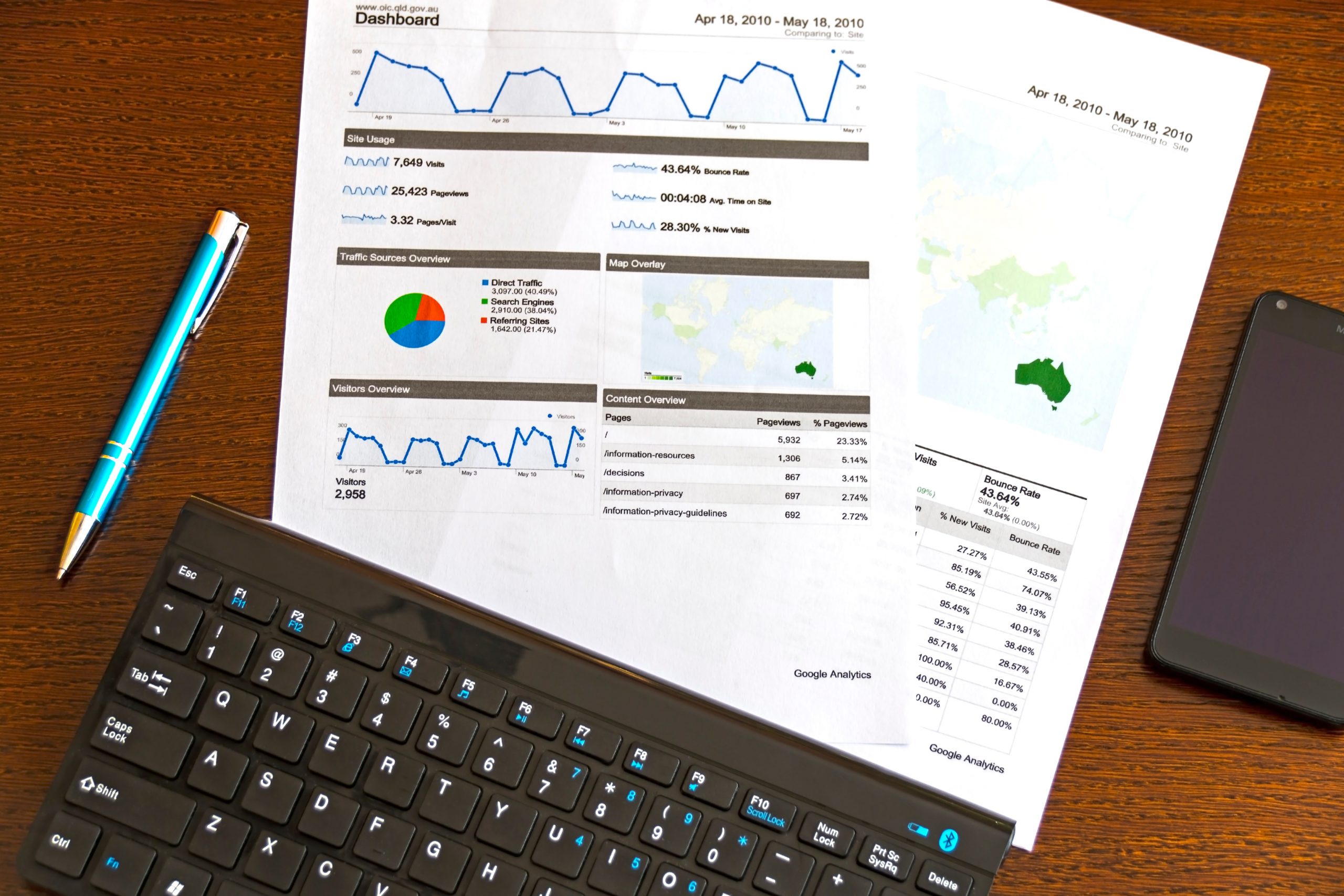 Early-stage startups sometimes raise money via convertible securities if they're not ready to firmly establish their valuation, or are between rounds of funding, or have a need to raise money relatively quickly. Investors use these convertible securities to essentially buy time until a priced equity round occurs, which will inform how the investment amount translates into shares in the company. Basically, convertible shares are financial securities that investors can convert to equity after the completion of a predetermined condition. The option to convert these securities into equity gives investors the opportunity to gain from a rise in the share price.
Convertibles are particularly attractive to those investors who want to participate in the rise of high-growth companies while being insulated from a drop in price when stocks fall down. 
What are the different types of convertible securities?
There are 2 types of convertible securities: 
Convertible Debt:

A type of convertible security that is structured as a loan, and set up to convert into equity at a later point.




Example: Convertible Notes including CCD and CCPS

Convertible Equity:

A type of convertible security that allows investors to make an investment before a company firmly establishes their valuation, and later convert their investment amount into equity based on predefined parameters




 
Convertible Securities on the Cap Table
According to the Reserve Bank of India guidelines, convertible securities are treated as equity for all reporting purposes and financial statements, however, unless converted into equity, they are not considered as part of the share capital of a company. Thus, the investor will not find a spot on the cap table till the conversion takes place. But it's an important component to keep track of and monitor as you raise multiple funding rounds; and that is where a product like trica equity can be of tremendous value. By using the in-built tools on the cap table software you can see what the fully diluted captable will look like, put in notifications to alert you on milestones and conversions, and generally maintain a single source of truth.
How can I convert securities before my next fund-raise on trica equity?
trica equity enables the seamless conversion of convertible securities. The system takes the interest rate, valuations, and all other parameters that go into the account for conversion, and automatically converts securities and allocates the same in the form of equity to investors.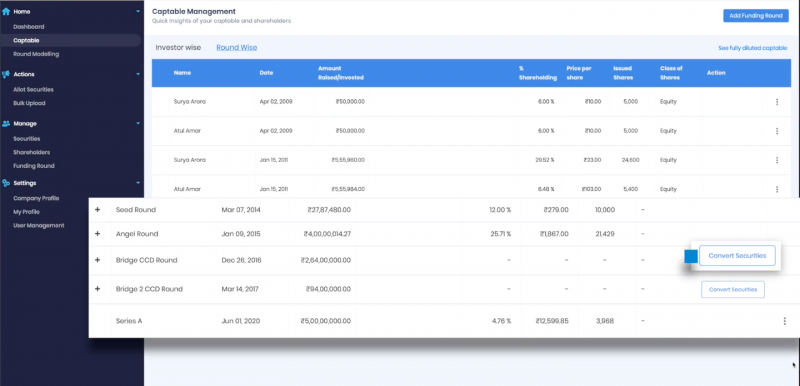 All the user needs to enter is the funding round, closing date for the round, pre-money valuation, class of shares the securities need to be converted into, and the date of conversion. Then, click on 'Convert Securities' 

A preview of the conversions appear on the screen automatically, and the user now needs to 'confirm conversion'. 
The conversion has now taken place, and you will be able to see the converted shares on the cap table immediately. The changes will be marked 'blue' for a deeper understanding of the user. 
ESOP & CAP Table
Management simplified
Get started for free