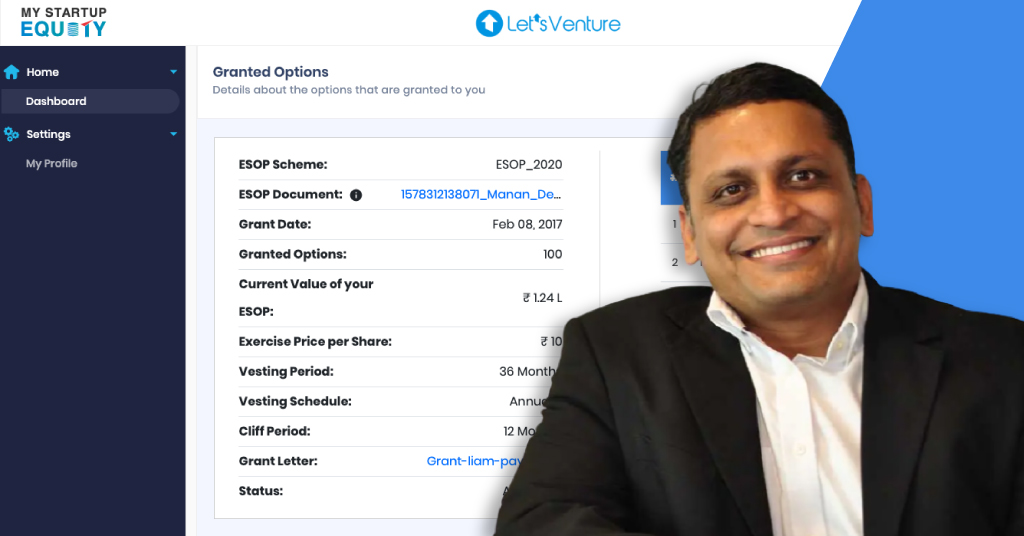 ESOP
How trica equity's tools are helping Thoucentric strengthen the relationship with Its Employees
The ongoing pandemic has not completely dampened India's startup culture. According to startupstash.com, an aggregate funding of $10 Billion was raised by Indian startups in 2020 alone. This is not a surprise, as The Boss Magazine has rated India as the second-best country for launching a startup. If startups have to flourish, they need to be supported by a strong system to manage their equity.
This was the need for Thoucentric, a young consultancy firm in Bangalore, India.
Thoucentric partnered with trica equity to fulfill their ESOP and Cap Table management requirements. The founder of Thoucentric, Archi Bagchi, caught up with Syna from trica equity, to discuss the importance of having a robust equity management system in place. Before delving into these details, let us understand how and why such a system is a necessity for startups.
Need for an ESOP and Cap Table Management System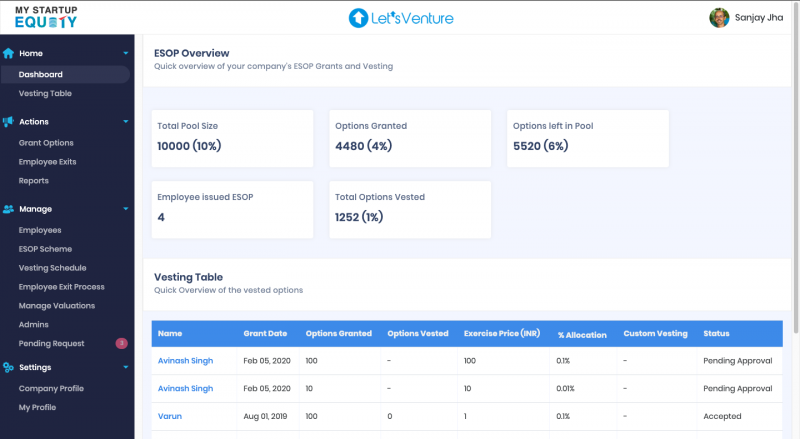 Capital is a concern for every founder and leadership team. This is all the more applicable for a startup. To make timely and well-informed decisions, the relevant information pertaining to the composition of capital and shareholders needs to be easily accessible, presented well, be updated, and comprehensively showcase all the details. A capitalization table or Cap Table does exactly this. It reveals the value created by the company to each shareholder.
As new ventures are more likely to be cash-strapped, modifying the pay structure is an excellent way to conserve cash as well as retain top talent. Including Employee Stock Option Plans (ESOPs) in the compensation structure can lessen the load on the cash payout and working capital.
To ensure that employees remain motivated and feel rewarded, a robust and convenient system to operate, view, and manage the ESOPs is necessary.
About Thoucentric
Thoucentric is a management and IT consulting firm formed in 2015 and is based in Bangalore. Its founder, Archi Bagchi, is an alumnus of IIT Kharagpur and IIM Lucknow and has worked in Wipro, Genpact, and Hewlett Packard.
Thoucentric provides supply chain, finance, and sales enablement solutions through project management or business applications. It uses analytics and digital intelligence to add value to the solutions it provides. The organization also has a subsidiary named Thoucentric Labs, which focuses on emerging technologies like AI/ML/IoT to develop predictive platform solutions for modern businesses.
Archi shared the capital and equity journey of Thoucentric, the three Ts (trust, transparency, and technology) that Thoucentric embraces, and the immense value addition that trica equity brought to his organization. The highlights of the conversation are discussed below.
Capital Generation
Thoucentric's capital generation journey was quite different from many of its peers in the startup space. The company did not go through the private equity or venture capital route that many startups do. Being a service-oriented company, they were profitable early on. The founders decided to sacrifice their salaries and merged their individual passion project with the objective of the company, and derived fulfillment in a non-monetary way during the initial period. Profits were capitalized.
In other words, the Retained Earnings of the company were plowed back into the business.
This kick-started Thoucentric's capital generation. As the working capital needs grew, a round of raising equity through friends and family occurred.
Once the Thoucentric Lab was set up, the company issued debentures to people within its known circles. The impact of this capital structure over time is neatly captured by trica equity's Cap Table tool.
The ESOP Dream
Archi views ESOPs as a futuristic value generator. While old companies rely on an already established past track record to make ESOPs look beneficial, young startups like Thoucentric invite sincere, talented, and hardworking people to be part of the story that converts present-day dreams into future realities. This way, employees can build value for the company and for thetrica equitylves. This is the ESOP dream. Thoucentric also gives a commitment to capital appreciation by deciding to retain the profits in the business instead of distributing them as dividends.
ESOPs are suitable for driven employees who are in it for the long run and are not short-sighted in their aspiration for increasing their value, in terms of experience as well as money. When employees can view this tangibly on trica equity's ESOP management tool, they stay motivated to work towards the dream that they share with Thoucentric.
To download a free ESOP template, click here.
The Need for Trust, Transparency, and Technology
Thoucentric uses the technology of trica equity to practically live its value of transparency. The ESOP tool offered by trica equity has a platform on which users can log in and view the details of their ESOP, such as their grant, vesting period, the number of options exercised, and most importantly, the value that Thoucentric's shares have created for them personally.
When this level of transparency is established between the top management and the employees, trust is formed between the two. This strong bond helped the company stay afloat during tough times. When the pandemic hurt Thoucentric's revenue, several employees volunteered to take a pay cut because they had the faith that once the company's revenue bounces back, they will be compensated.
This is an excellent example of how technology is used to facilitate transparency and establish trust.
For more insights on how Cap Table management facilitates transparency, click here.
The Road Ahead
ESOPs have a vesting period, meaning that employees to whom ESOPs are allotted have to wait for a specified duration before they become eligible to purchase the shares of their employing organization. Thoucentric has already allotted shares to some of its employees and founders. To give them an option to generate immediate cash for their requirement, the company is planning a buyback. It will be using trica equity's buyback feature to do so. This feature was created based on a request by another client.
This way, trica equity stays agile and responsive to customer requests, enabling its own success while facilitating its clients.
Thoucentric is one among 300+ clients who have greatly benefited from the ESOP and Cap Table management tools offered by trica equity. Contact us today to enter the network of startups that manage their equity successfully!
---
trica equity offers valuation services at startup friendly prices. Check it out
ESOP & CAP Table
Management simplified
Get started for free