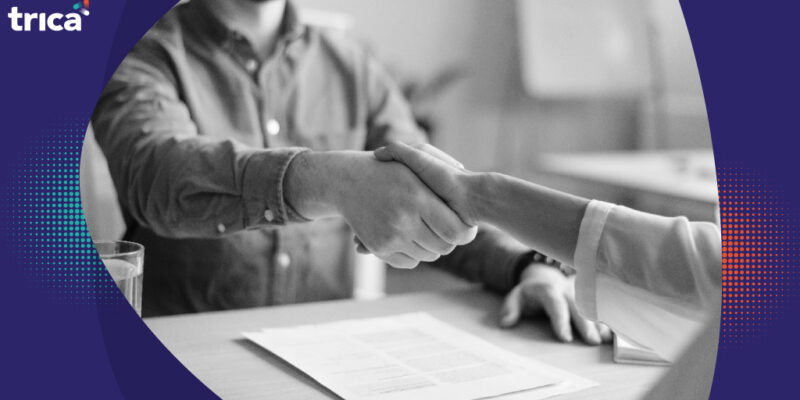 ESOP
5 Effective Strategies to Land a Venture Capital Role With Little Experience
India's venture capital(VC) ecosystem has grown at an impressive pace over the past decade. In the last two years, around 145 new venture capital firms have entered the Indian market, investing in hundreds of fintech, ed-tech, Software-as-a-Service (SaaS), and other firms. This trend indicates the availability of plenty of new job opportunities in the Indian VC ecosystem. However, many people still need to learn how to kickstart a career in the VC industry.
There is no denying that breaking into venture capital is not a piece of cake. Finding an entry-level VC job, especially if you do not have any related experience, is very challenging. While there are opportunities for those who have bagged internships at reputed VC firms or graduated from respected educational institutions, someone without such backgrounds may struggle to initiate their career journey.
This article explores how someone new to the venture capital industry can get started in this highly-demanding and competitive environment. But first, let's explore some standard roles at VC firms.
Notable venture capital roles in India
The organizational structure of VC firms in India is very similar to that of an equity investment firm or a corporate law firm. Typically, you will find associates and analysts at the bottom of the pyramid who primarily perform low-value work.
Then, there is a principal, and finally, the partner at the very top. Analysts and associates gradually climb the ladder to become partners if they continue in the VC field for several years.
How to land your first venture capital job
First, understanding that most VC firms refrain from hiring junior talent is critical. Further, there are hardly any credible training programs in India that nurture talent from a young age.
On the bright side, one does not require a degree from a top-tier educational institute like an IIM to kickstart a career in this sector. Since the path is very unstructured at the moment, the following points can help you get started in VC.
1. Invest time in understanding the venture capital ecosystem
Did you know that a typical VC firm has an average strength of 14 employees? This points to cut-throat competition in the industry, which is why it becomes critical to understand how things work in the VC ecosystem.
Try to determine how you can stand out from the competition by researching the niche you wish to get into. Find answers to hard-pressing questions such as: What does the VC firm you wish to work for specialize in? What are the latest trends in the VC world? How have new technologies changed the investing patterns of VC firms? Exploring these will provide you with valuable insights about the ecosystem.
2. Focus on networking
Tim Sanders once famously said, "Your network is your net worth, " which perfectly applies to the VC world. While understanding the entire ecosystem is a great way to get started, combining your knowledge with a robust network will go a long way in growing your venture capital career.
Also, do not hesitate to contact people during a startup conference, on LinkedIn, or in workshops. Ensure that you are one of the first few choices to pop up when a VC firm is about to open new positions.
3. Start working in a Venture Capital-backed startup
One of the best ways to start in this space is to work in a VC-backed company and interact with other associated firms. However, this approach is risky for several reasons.
First, you may never get the opportunity to interact with your firm's VC backers if you are not part of the company's leadership. Second, you are more likely to work on operational issues rather than interact with the VCs. Yet, many people have become successful via this route despite the downsides.
4. Explore alternatives to gain investment experience
One of the easier ways to gain experience is to work in a boutique investment bank since most skills also apply to the venture capital industry. Besides, one can always brush up on their skills and improve their industry know-how when they finally make it to a VC position.
5. Personal branding and marketing
One of the easiest ways to differentiate a VC investor and an investment banker is the effort they put into self-promotion. Many popular websites, including Medium, HubSpot, and TechCrunch, are swamped with articles written by top VC professionals about new trends, innovations, and more. This will help you build your profile, boost your credibility, and showcase your knowledge to a wide audience.
Parting note
The Indian venture capital ecosystem is at a very nascent stage in comparison to some of the conventional financial sectors. Although new enterprises are entering the market rapidly, it takes a lot of work to get hired by VC firms.
Having said that, it is crucial to understand that new ideas, innovations, and passion drive the VC space. Individuals who exhibit these qualities and focus on all the points mentioned in this article have a good chance of landing a role in the current VC landscape.
Our team at trica offers a range of services and a suite of specialized solutions catering to the needs of early-stage startups and investors alike, including cap table management, valuation services, portfolio management for venture capitalists, and more.
Get in touch with us to know more!
ESOP & CAP Table
Management simplified
Get started for free